The UK Pellet Council and Biomass Heat Works! recently hosted a delegation from the Department of Business, Energy and Industrial Strategy (BEIS) to fully demonstrate the UK's domestic wood pellet production potential and the huge opportunity the country now has to upscale this market in order to strengthen energy security policies. This supports activities to drive forward heat decarbonisation/net zero policies for rural off-grid properties in order to deliver an effective, all-encompassing strategy.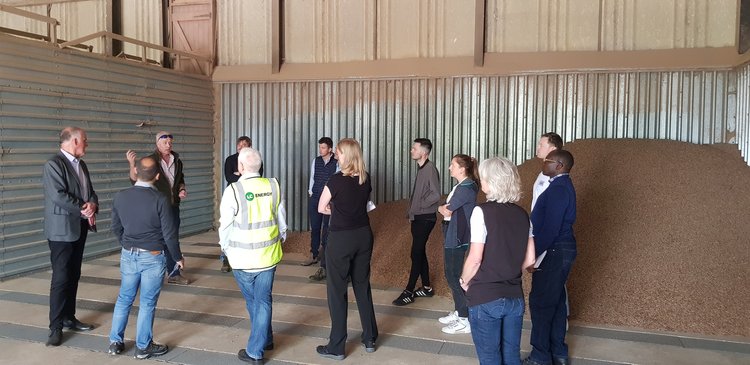 Huge thanks to the teams at both Faccombe Estates in Hampshire and SDL Biomass Pellets in Gloucestershire who accommodated informative site visits and provided extensive tours of their respective wood pellet production facilities.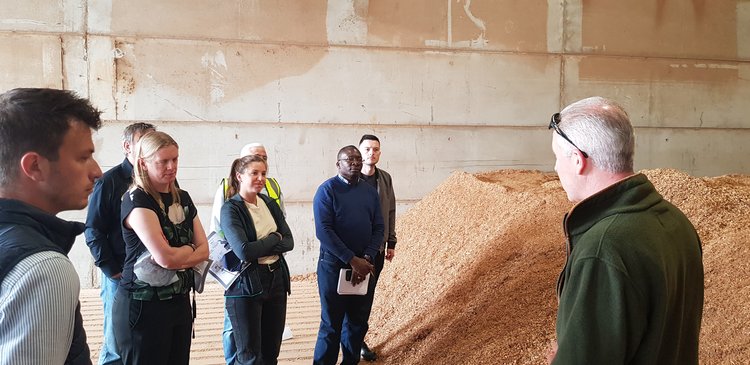 This enabled Government representatives to ask fact-finding questions and see first hand why biomass is a much needed low-carbon energy and heating solution when working hand-in-hand with sustainable forestry management. It also showed how the UK could become less reliant on wood pellet imports if more 'home-grown' facilities were fully supported and upscaled with investment, creating local jobs in rural areas. This also comes at a time when the energy crisis has proved that the UK needs to find alternative, renewable and self-sufficient resources.
Faccombe Estates' biomass wood pellet processing plant can currently produce up to 2,500 tonnes per annum and this is used for heating requirements with zero waste. 360 tonnes are used on the Estate each year (in the manor house, the inn, lodge and rented properties), displacing approximately 65,000 litres of heating oil.
At SDL Biomass Pellets, the construction and installation of a new, fully commissioned pellet line in 2021 has enabled the company to become the only large scale producer running off-grid in England. The company uses a combined heat and power unit to produce the pellets and utilises a large biomass boiler, fuelled using forestry waste sourced from a local sawmill to further reduce carbon footprint.
Mark Lebus, Chair of the UK Pellet Council who co-hosted the BEIS delegation, commented, "This was a very worthwhile exercise and one that enabled Government representatives to see for themselves the potential that exists here and now to reduce our reliance on overseas supply whilst boosting rural economic growth. The circular wood pellet economy, from sustainable forestry through to actual production and supply, is one that could really make a difference if the right support was provided, and this is therefore something that we are pushing with BEIS in relation to the forthcoming Biomass Strategy."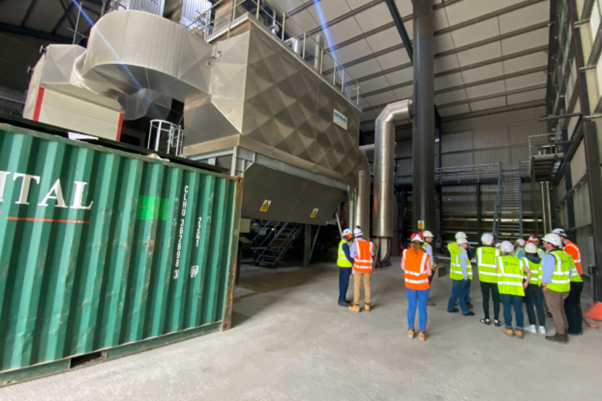 More details regarding Faccombe Estate can be found at www.faccombeestate.com and SDL Biomass Pellets at www.sdlsolutions.co.uk